Optimize YOUR Ranking With The Deft Crew's SEO Service
Let's Get Ranked ON The First Page
Welcome to The Deft Crew, your partner in enhancing online visibility and driving organic traffic to your website through strategic Search Engine Optimization (SEO). Our SEO services are designed to catapult your online presence, improve search rankings, and amplify your brand's digital footprint.
We understand that each business has its unique goals and challenges. Our SEO experts collaborate closely with you to devise tailored strategies that align with your objectives, target audience, and industry nuances.
Before diving into strategies, we conduct a thorough audit of your website. This audit helps us identify strengths, weaknesses, and areas for optimization to lay a solid foundation for our SEO initiatives.
On-Page and Off-Page Optimization
From optimizing website elements like meta tags, keywords, and content structure to off-site strategies such as link building and content promotion, we employ a holistic approach to enhance your website's visibility and authority.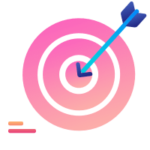 Keyword Research and Analysis
Identifying the right keywords is pivotal in SEO success. We conduct in-depth keyword research to uncover high-traffic, relevant keywords that resonate with your audience and align with your business objectives.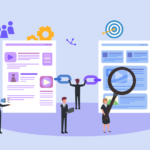 Building a robust backlink profile is crucial. We develop strategic link-building campaigns to establish your website's authority and credibility, driving higher search rankings.
A technically sound website is essential for better search engine rankings. Our technical SEO experts optimize your website's backend, ensuring it meets search engine standards for crawling and indexing.
Content Optimization and Creation
Compelling and optimized content is the backbone of SEO. We optimize existing content and create new, engaging material that captivates your audience while adhering to SEO best practices.
Ongoing Monitoring and Reporting
Transparency is key. We provide regular reports on SEO performance, keeping you informed about progress and the impact of our strategies on your website's visibility.
Why Choose The Deft Crew for SEO?
Our seasoned SEO professionals bring a wealth of experience and expertise to the table.
We tailor our strategies to suit your specific business needs and objectives.
We strictly adhere to ethical SEO practices, ensuring sustainable and long-term results.
Our focus is on delivering tangible results, with measurable improvements in your website's performance.
Let's Boost Your Online Presence
Ready to take your website to the top of search engine rankings? Contact us today to discuss your SEO requirements or learn more about how The Deft Crew can help amplify your online visibility!